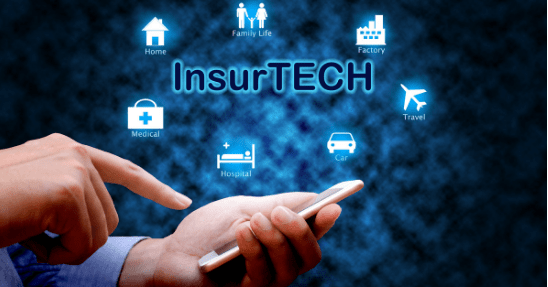 Jannatul Yesmin ~ Guest Author
The Risk and Insurance Management Society (RIMS) hosts an annual conference in which around 10,000 corporate, non-profit, charitable or government risk managers and insurance professionals gather around to discuss the burning challenges the industry faces. This year the conference featured several companies that have decided to take the initiative towards combining technology and insurance to help the industry catchup. Some of the major trends that many leaders were discussing at the conference focused on the impact of technology in re-shaping the way businesses conduct their day to day activities and the growth of emerging risks in cyber security, natural catastrophic events and political risks.
The answer is simple: Someone must take the initiative or a first step towards building the advancements that the industry needs.
The risk and insurance industry is not a business to mess with if you are not going to take it seriously as some like to say. Technology is greatly influential in business and the insurance industry is behind in making the necessary transformations in this world full of riveting changes from the different empowerment movements that occur daily. Technology is the engine that makes these ideas become the revolutionary game changers. One might even say that it is mind-blowing, the way technology has changed the world. So why hasn't the risk and insurance industry adopted these changes?
Insurtech was the spotlight of the RIMS conference since many risk managers and insurance professionals believe that insurtech will help risk professionals manage effectively their risks and property management portfolio. At Maptycs we also believe in that statement and we want to contribute to accelerate the change. During the RIMS start up stadium, Maptycs had the opportunity to demonstrate a productive way to mitigate risks while mapping large property portfolios against selected CAT zones, visualizing accumulation of values in any circumstances, monitoring real- time weather events and creating interactive custom risk reports. "We want to thank our visitors and friends who came to discuss our solution, and we are grateful to RIMS for their endorsement that helped Maptycs raise its brand awareness in the risk management community". Says Jacqueline Legrand, CEO at Maptycs.
Do you want to know more about Maptycs' latest features? Schedule a free demo with us today.