ACORD, in conjunction with Alchemy Crew and its co-founder & CEO Sabine VanderLinden, annually names the Top InsurTech Leaders who have been integral to the growth and progress of the insurance technology community. Their remarkable vision, execution, and superior outcomes set them apart as pioneers of transformation in the global industry.
We are proud to dedicate our 2022 Top InsurTech Leaders List exclusively to women leaders in insurance technology. With a groundbreaking congressional report recently finding significant levels of gender disparity in the industry, it is essential to recognize and honor the powerful contributions of women in insurance.
In evaluating InsurTech leaders, we identified several key focus areas driving the transformation of the industry over the past year:
Collaboration & Cooperation: Working together is central to those InsurTechs that seek to effect change across the industry. These leaders recognize that the effective path to transformative, sustainable innovation lies in collaboration with all types of industry stakeholders, leveraging the valuable perspectives offered by differing levels of scale and areas of expertise. They are focused on ensuring that business needs inform new technology, and vice versa.
Sustainability & Inclusivity: As the insurance industry continues to undergo digital transformation, insurers must consider how to leverage this change to secure a positive future for those it serves. Leaders in this space are making the industry more accessible and equitable for potential customers and colleagues alike, as well as reimagining traditional processes to be more eco-friendly and sustainable for generations to come.
Global Ecosystem Builders: With robust networks, interconnected systems, and global digitalization now necessities for efficiency and growth, stakeholders who embrace these developments are truly accelerating the pace of change in the industry. These ecosystem-conscious leaders have even gleaned valuable lessons from beyond the insurance industry, reaching to new and diverse sources of experience and expertise.
Our Top Women InsurTech Leaders of 2022, in alphabetical order, are: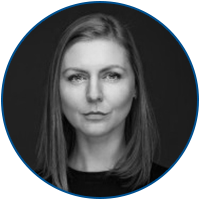 Iryna Chekanava
Senior Manager, Innovation and Partnerships, Lloyd's Lab
With more than a decade of experience in both the insurance and technology fields, Chekanava is known for her purpose-driven, hardworking attitude; passion for learning; and commitment to the future of InsurTech. She recently was named a senior leader at Lloyd's Lab, charged with developing an improved model for the innovation hub, and accelerating the pace of innovation across the Lloyd's market.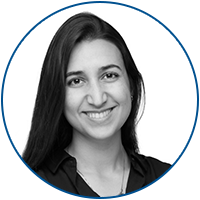 Ori Cohen
COO & Co-founder, Parametrix
A young but powerful force in the industry, Cohen is co-founder of one of the fastest growing InsurTech platforms in the world. Parametrix addresses timely, relevant issues by providing businesses with protection against downtime events such as cloud outages, e-commerce downtime, payment failures, and other disruptions. Cohen's leadership and vision at Parametrix earned her a spot on Forbes Israel's "30 Under 30" list in 2022.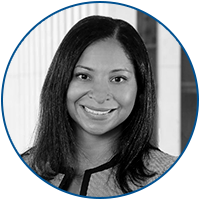 Daphne Estevez
Senior Transformation Leader, AIG
Estevez has an impressive breadth of expertise in the insurance industry, with experience across the carrier, broker, and consulting areas. A strategy expert at Accenture for several years, Estevez now leads transformation efforts at AIG, where her intelligence, dedication, and enthusiasm have already had a great impact in shaping the company's vision and future. She has also long been active in advancing the cause of women in the insurance industry.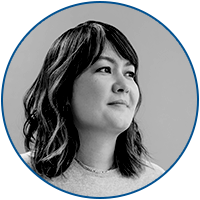 Jennifer Fitzgerald
CEO & Co-Founder, Policygenius
A true luminary in InsurTech, Fitzgerald founded Policygenius in 2013. The online insurance marketplace now boasts millions of users, and Fitzgerald is currently one of only four women fintech founders to raise more than $50 million in funding. She has been celebrated as one of the "most creative people in business" and continues to drive progress across the industry by embracing the possibilities of innovation.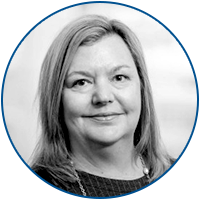 Laura Hollerich
Managing Director, EY
Hollerich is an innovative leader and industry veteran, whose background includes leadership roles at Accenture and QBE. She now leads EY's Insurance Customer and Growth group, where she leverages her deep experience in global broker engagement and performance. She also currently serves on the board of the Midwest chapter of the Insurance Industry Charitable Foundation, supporting philanthropic initiatives across the region.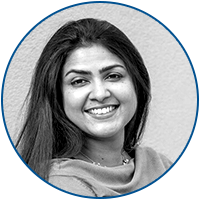 Dr. Renu Ann Joseph
CEO & Founder, Luminant Analytics
Joseph is a highly respected and influential leader in InsurTech, who combines an academically rigorous background as an economist with years of insurance experience. She currently leads both Luminant Analytics, a company she founded which delivers targeted data and insights for insurers via a one-stop platform, and the Virtido Center for Data Science & AI in Switzerland. She is also an active mentor and advisor in the InsurTech community.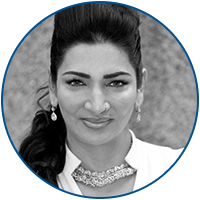 Dr. Henna Karna
GM, Global Industry Solutions (Insurance, Reinsurance, Risk Management), Google
Karna's highly impressive career spans the insurance and technology sectors, where she has coordinated digital strategy, developed technological capabilities, and now directs the global strategy, product roadmap/innovation, and thought leadership for Industry Solutions at Google. Her experience includes a doctorate; senior leadership roles at Verisk, AIG, and AXA; and both InsurTech mentorship programs and cross-industry senior executive networks.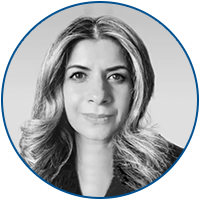 Parul Kaul-Green
Chief Digital Strategy Officer, Liberty Mutual Specialty
An expert in digital and strategic transformation, Kaul-Green is truly redefining the potential of digitalization in the industry as the Chief Digital Strategy Officer at Liberty Mutual Specialty. Among her other roles in strategy and corporate development within insurance, Kaul-Green also spearheaded innovation investment, partnership, and execution as the head of AXA NEXT Lab in Europe.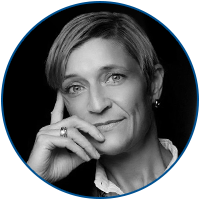 Jacqueline Legrand
CEO & Co-Founder, Maptycs
After serving as CEO of one of the largest global networks of independent brokers, Legrand established Maptycs in 2017 to address the effects of climate change – one of the most significant challenges for the industry in recent years – through a geospatial solution for property risk exposure management, climate risk assessment, and real-time weather events monitoring. Legrand and Maptycs have since been recognized on several lists of InsurTech leaders.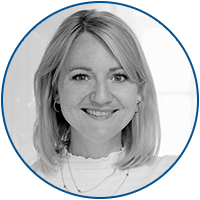 Esther Eva Prax
Program Director, InsurTech Hub Munich
Prax is an innovation strategist and leader in InsurTech development. She currently manages the accelerator program at InsurTech Hub Munich, a non-profit innovation platform uniting international insurance and cross-industry partners to make the industry future-proof. She has concurrently served as a university lecturer, a coach for startups, and a mentor at Germany's largest professional mentoring network for women.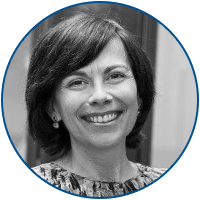 Ruth Puente
Chief Operating Officer, Bdeo
As Chief Operating Officer at Bdeo, an InsurTech based in Spain providing visual intelligence for the underwriting and claims process, Puente has built a powerful, high-performing team whose work has earned the company a spot on InsurTech100's "World's Most Innovative InsurTech Companies" list, among other accolades. Puente's years of experience in digital leadership across different industries have been key to Bdeo's success and growth.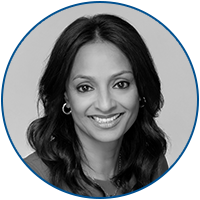 Sasha Sanyal
Global Insurance Leader, Industry Solutions, Microsoft
Sanyal is a strategy and transformation leader with years of experience steering the development, expansion, and transformation of insurance technology solutions at EXL, Genpact, and now Microsoft. Her insurance career, which has encompassed roles from New York to India, has included leading not only global strategy and digital transformation efforts, but also responsibility for diversity, equity, inclusion, and corporate social responsibility.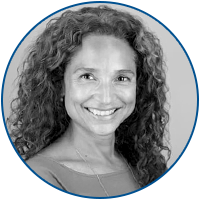 Cecilia Sevillano
Co-Head Strategic Partnerships EMEA, Swiss Re
Sevillano was a pioneer in the Internet of Things (IoT) field as the head of smart homes solutions at Swiss Re, and continues to drive digital progress for the industry by establishing innovative partnerships with stakeholders across the (re)insurance community. Her impact at Swiss Re has spanned strategy, sustainability, partnerships, and new ventures – all of which she has consistently approached through the lens of innovation.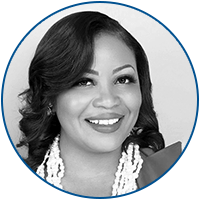 Alexis Cierra Vaughn
Senior Director, Agency Marketing, Cowbell
Vaughn is a thought leader and educator in the carrier, broker, and agency communities, with particular expertise in cyber insurance. She leads marketing and engagement initiatives at Cowbell, a provider of cyber insurance for small and medium-sized enterprises, and hosts "The Cowbell Factors" podcast. Her podcast is a key resource for the InsurTech community, offering insight into the cyber insurance marketplace and the nuances of stakeholder engagement.
For information on how you can participate in advancing gender parity in the industry, as well as inspiring the next generation of insurance leaders, please visit Million Women Mentors' Women in Insurance Initiative.
You can also view the honorees on previous years' InsurTech Leaders lists:
Top InsurTech Leaders 2021
Top InsurTech Leaders 2020
Top InsurTech Leaders 2019
Top InsurTech Leaders 2018
Top InsurTech Leaders 2017
https://www.acord.org/research-education/research/top-insurtech-leaders