Smarter decisions
require smarter reports.
Create custom, dynamic, and interactive reports quickly to identify
actionable insights and share your analyses with stakeholders
SEE MAPTYCS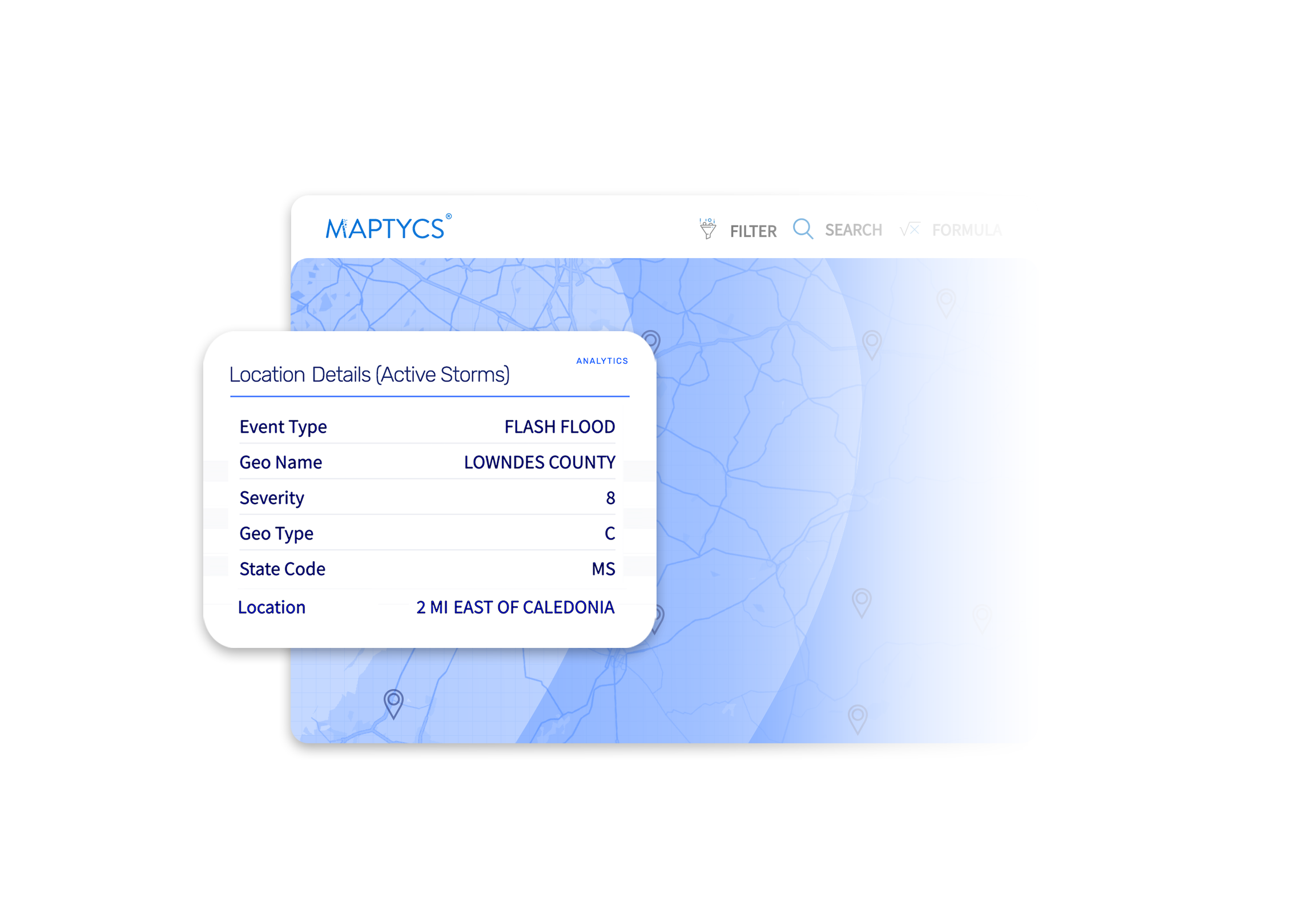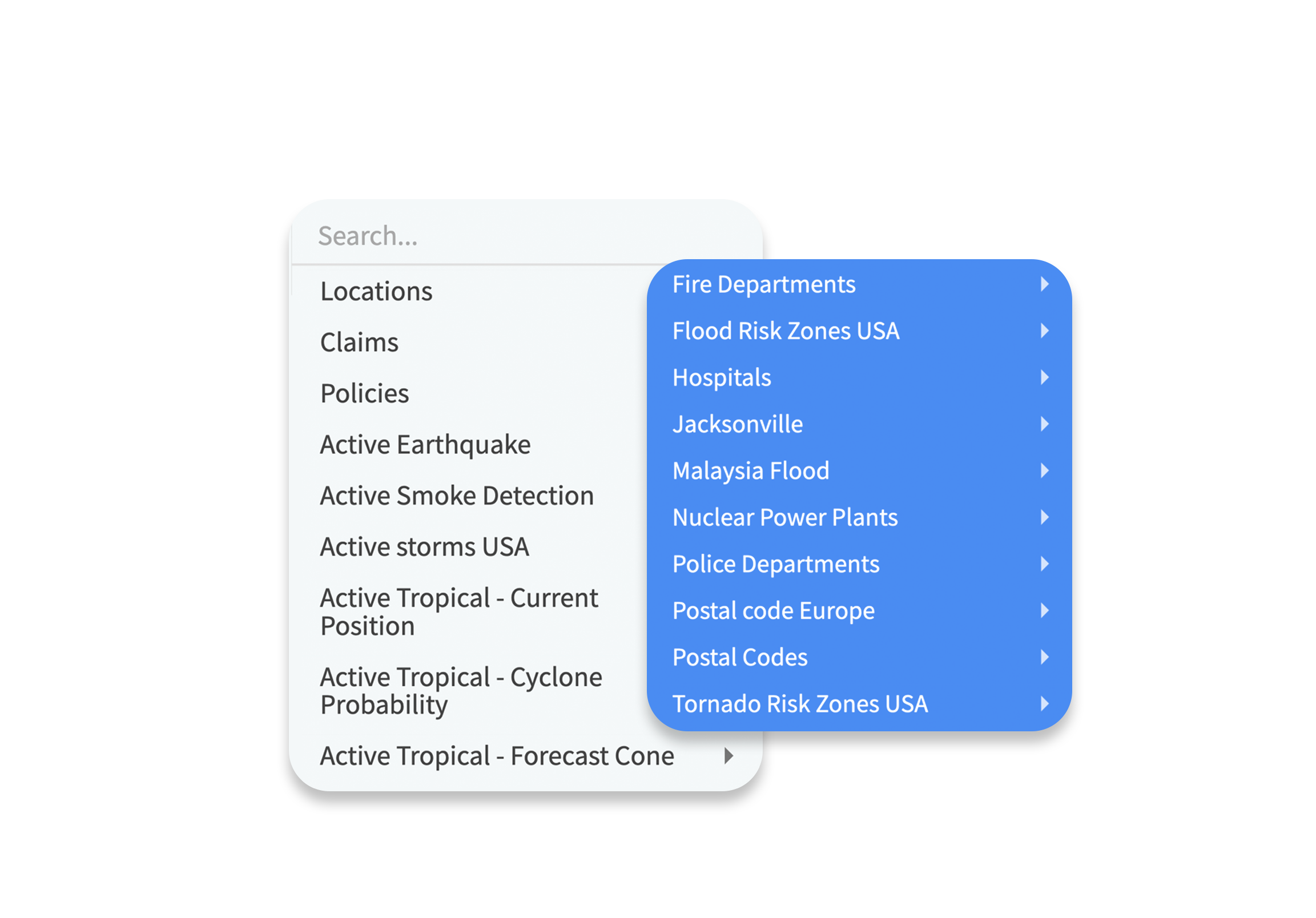 Flexible & fast
Dynamically filter your data based on custom sets of parameters.
Save actionable insights on a portfolio for future updates.
Export and share multiple reports to stakeholders in seconds.
Set granular permissions for who can upload and view specific information.
Eliminate
data silos
Consolidate and standardize data all in one place to remove the hassle of jumping between spreadsheets.
Easily upload proprietary, third-party, and public data across multiple formats.
Connect asset, policy and claim information to consolidate and standardize data in one place.
Improve exposure assessments, premium negotiations, and investment decisions.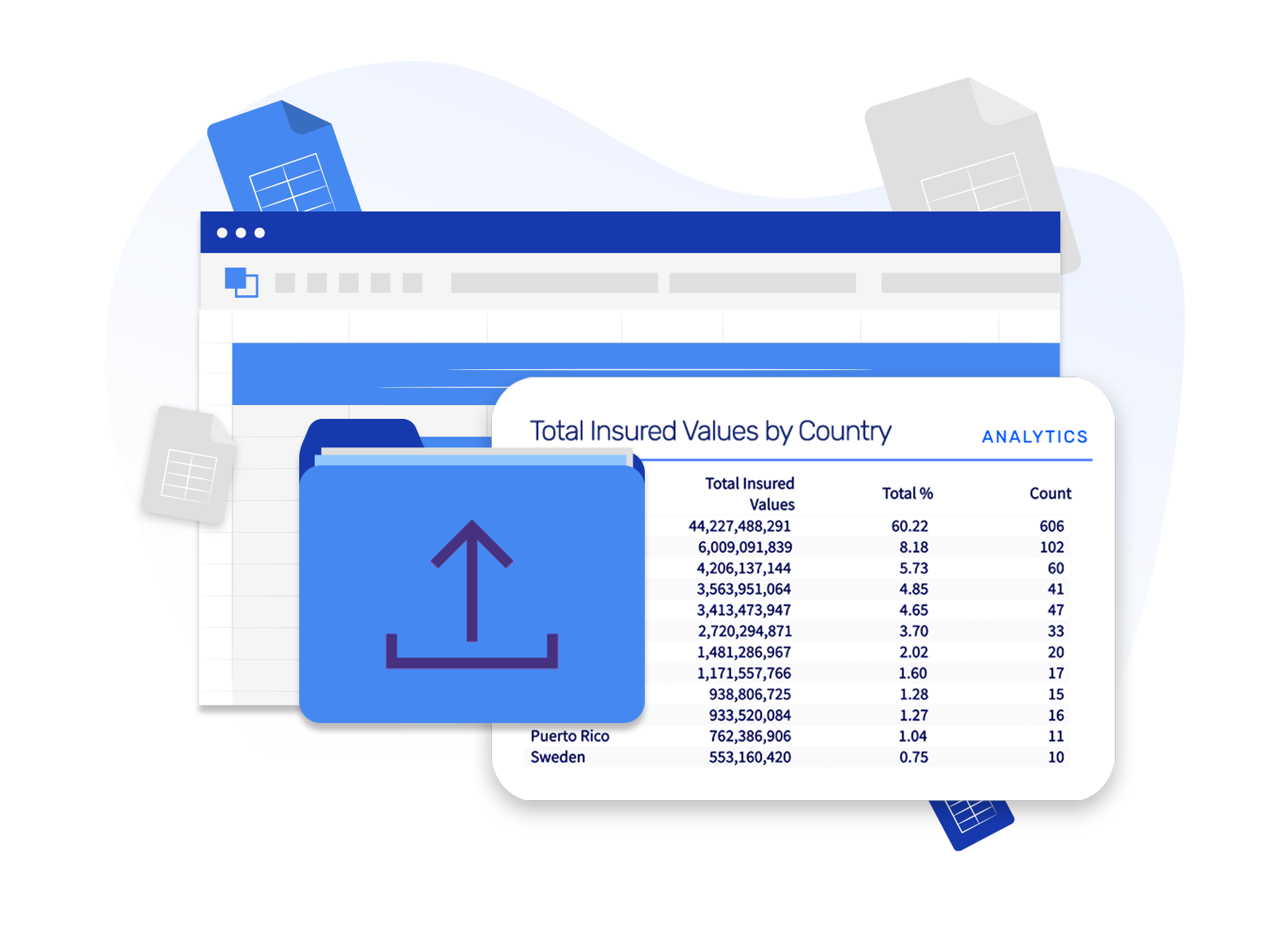 Transform your risk exposure data
into actionable insights
Data visualization, analytics, and custom reporting on a powerful, user-friendly interface.
SEE MAPTYCS