Transform your risk exposure data into actionable insights.
Data
visualization,
analytics,
and
custom
reporting
on
a
powerful,
user
friendly
interface.
SEE MAPTYCS
Risk
Analytics
That
Empowers
No more rigid data models.
Ensure a more complete
view of your risk exposure.
Instant visualization of risk data,
hazard maps and real-time
weather events.
Intuitive to use and quick to pick up.
Designed to work for you, not the
other way around.
All
your
data
on
one
map
Quickly upload and visualize large datasets from proprietary, public, and third-party sources for faster and more accurate analysis.
"Maptycs helps us map our assets portfolio in their local environment and anticipate the risks for our clients. It is powerful and easy to use for our team."
– AXA US
Explore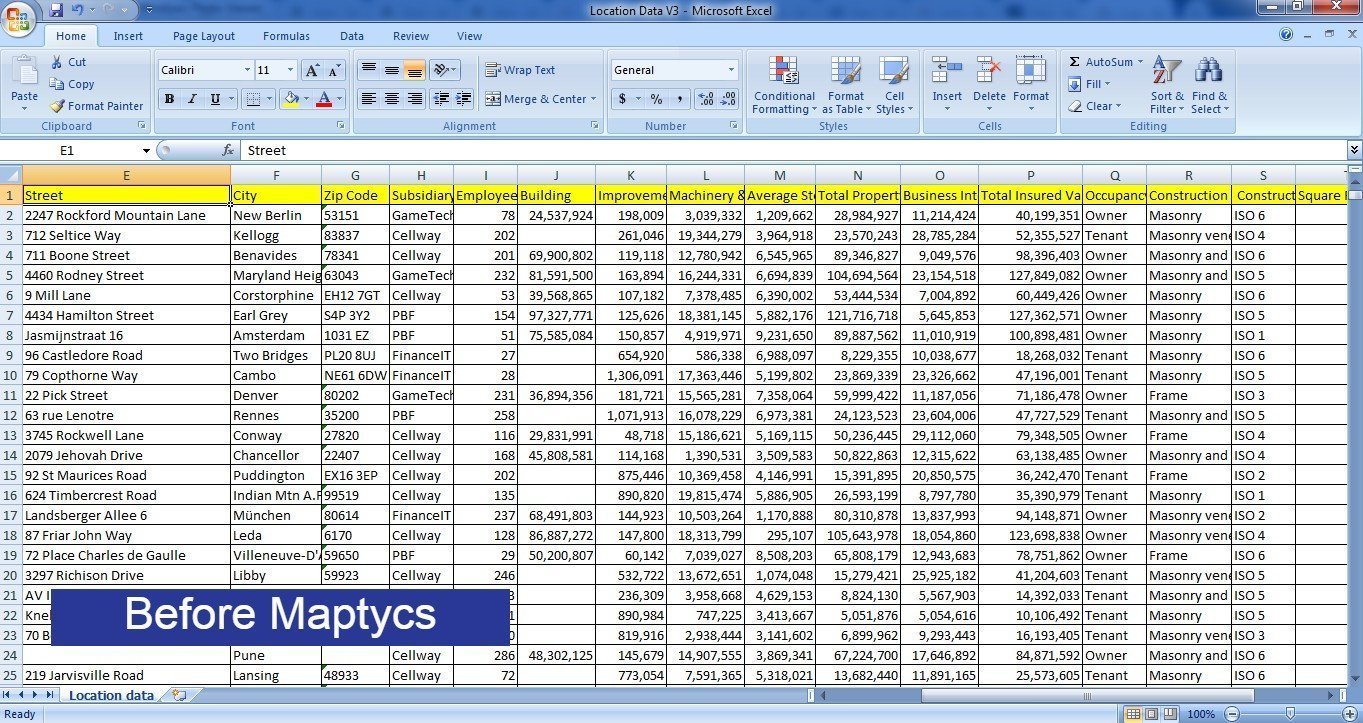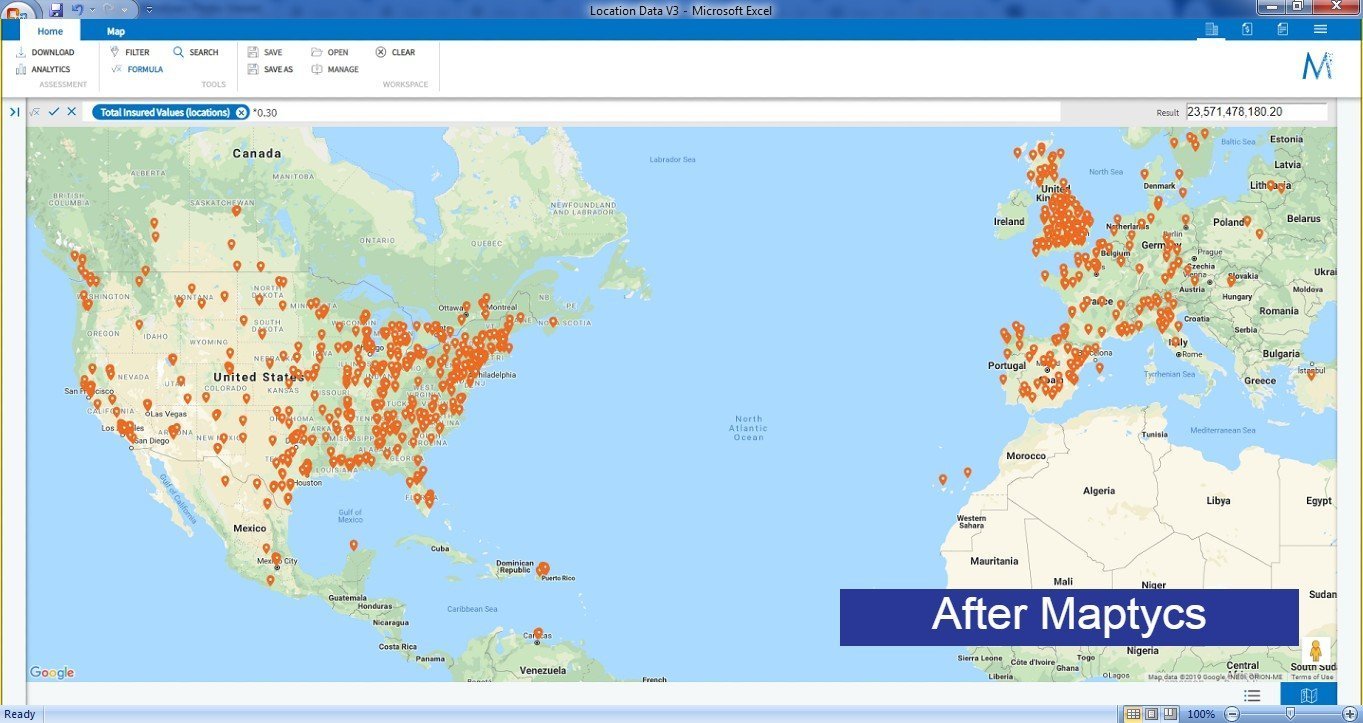 Quickly
define,
assess,
and
communicate
your
risk
strategy.
Graphically select areas to create custom "what if" scenarios.
Calculate and visualize portfolio value aggregates based on radius or zip code.
Map portfolio data against CAT zones.
Complete gap analysis and review insurance limits.
Explore
Proactive
response
requires
real-time
information.
Track weather events as they unfold to swiftly calculate projected losses and proactively manage loss mitigation, event planning, and crisis response.
"Between the real time notifications and the custom event scenarios, I'm able to identify and assess my risk exposure much quicker and more accurately than before, both locally and globally."
– Revlon USA
Explore
Visualize
–
Analyze
-
Strategize
Create custom reports with actionable insights in seconds to spot trends, share with stakeholders, and use in risk transfer negotiation.
"With Maptycs we were able to better understand our portfolio and its spread of risk. The reports saved us time during renewals."
– Scientific Games USA
Explore
Claims
consolidation
module
Aggregate claim information from various sources, perform in-depth analysis, and produce combined reports
Policies
management
module
Facilitate policies tracking and automate policies' reports to support the renewal process.
Business
intelligence
module
Compare assets financial values to external data in order to uncover threats and possibilities over time. The business intelligence module explores recurring and predictable data patterns.
Explore
Schedule a demo to see Maptycs in action and
have any questions answered.
SEE MAPTYCS